I'm trying not to get political on this site but sometimes I can't resist. Regarding 'Occupy Wall street' I found this neat little sentence (translation by me):
Right ! Ban the demonstrations !
"In Syria you can't demonstrate against Assad, in Libya you couldn't demonstrate against Gadaffi and in the U.S. you can't demonstrate against Wall Street."
And some thing else to think about: "Beginning in 2010, JPMorgan Chase donated technology, time and resources valued at $4.6 million to the New York City Police Foundation, including 1,000 new patrol car laptops."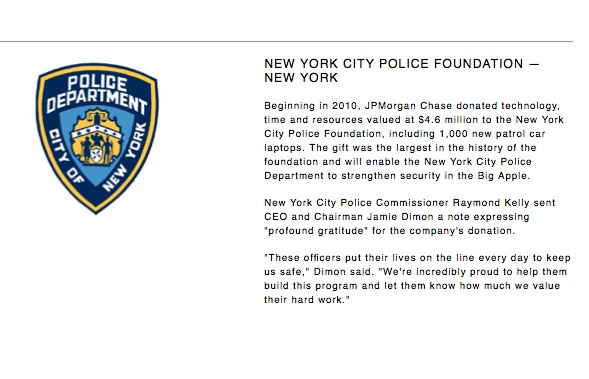 Here's the site as PDF in case it's taken offline.