When starting to work on a new boat, everything moves extremely slow in the beginning. It quite frustrating to follow every single hose and cable to it's end. The flooding of our bilges also didn't improve my mood. But even when moving forward in tiny little steps, it's still the right direction.
And this means that now I got all our stuff from the Rancho stored away, we have a seawater pump in the kitchen, the freshwater system is also working again, the water maker is installed and working and the solar panels are mounted. And finally I'm happy again. Lots of work done and now we have energy and fresh water again.
After a week of painful calm in which the heat on board was unbearable, a few hours ago the wind returned. This is another thing that makes the skipper smile. First, because the climate is a lot better and the windgenerator will produce power for me. And second because I have to get back to Tahiti and for that I need some wind. The lonesome Rancho Relaxo is still waiting for me in Faaa and I have to get the rest of our stuff and a few more things that I have to deinstall. It's probably just gonna be a few days but I'm looking forward to the moment when I only have to takle care of one ship again.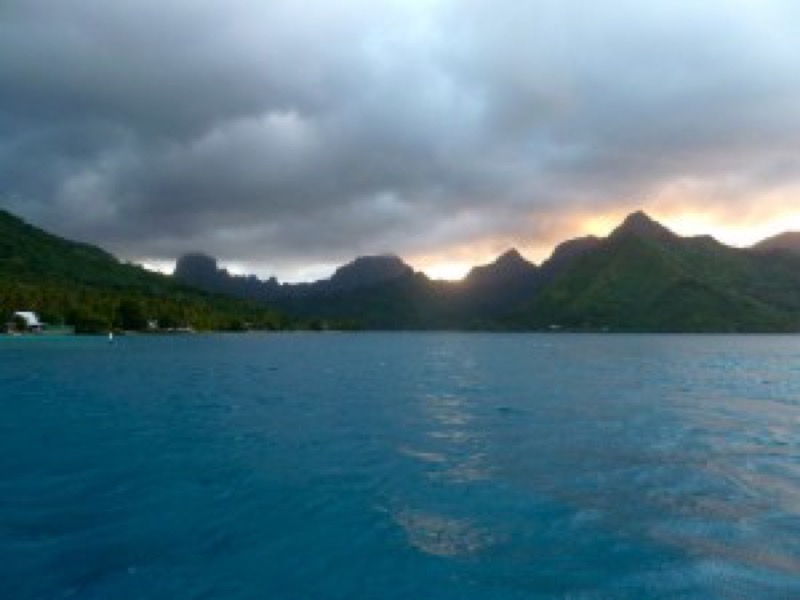 Christmas and new year I spent with Jean Claude and his daughters. It was beautiful to spend those days together and this was also the main reason to come here. 2013 began quite amazing. I wish it stays that way !